Suppose you are a loyal follower of our guides or any other related to nitrous oxide and its applications in the food industry. In that case, you must know that whipped cream in mass can not occur without a cream whipper and a pressure regulator. Ideally, not without these two. 
Why is this last? Simple! You want to control massively the amount of gas you pass onto the cream siphon. 
This short guide teaches you new details you did not know when using a regulator combined with a kitchen siphon.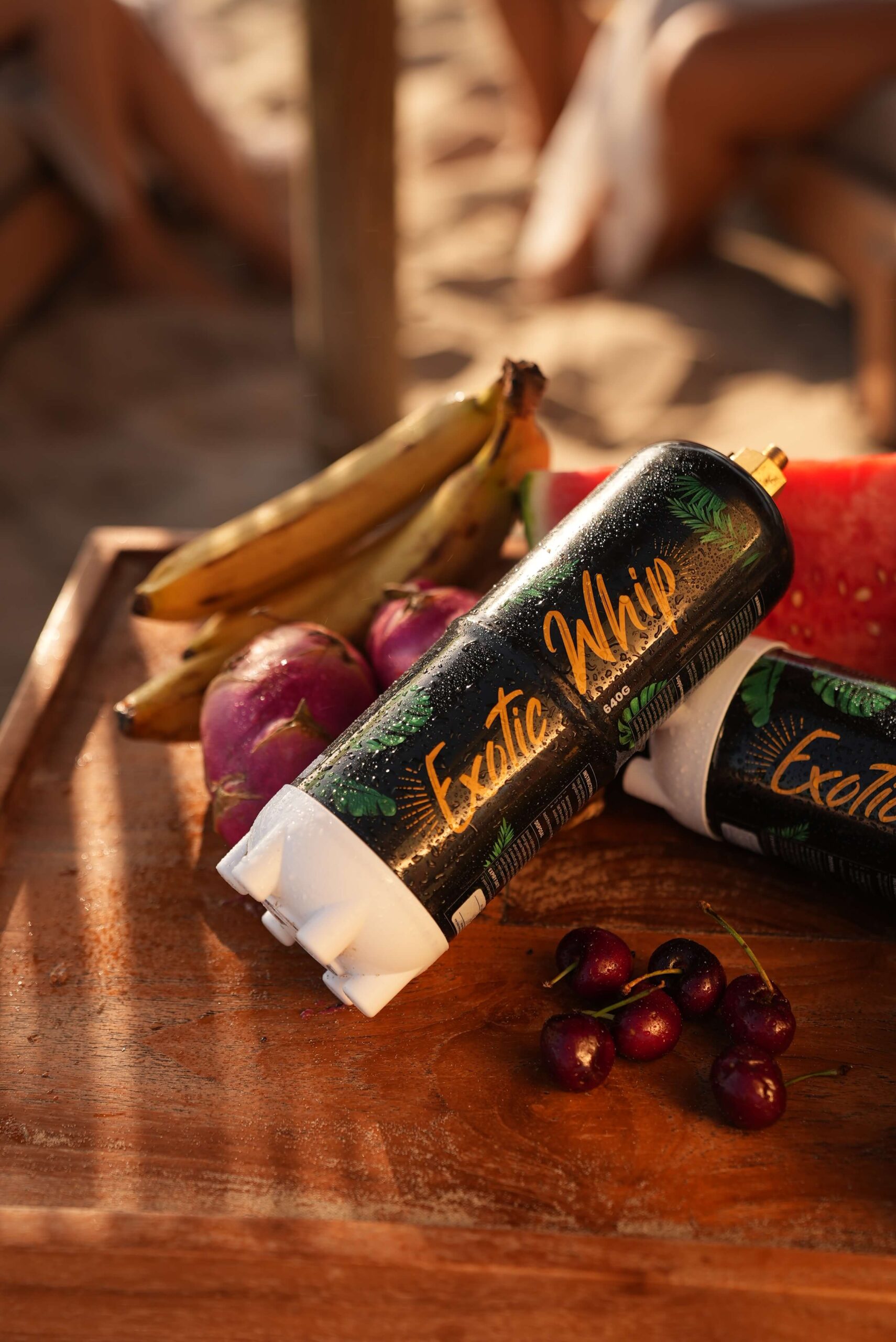 Using N2O Tanks With A Food-Grade Pressure Regulator
Nitrous oxide tanks containing food-grade N2O are mass-produced for gastronomic purposes and designed to work with almost all cream whippers. However, factories do not create them to fit all pressure regulators. You need a food-grade one. 
For this, if you are about to have a significant event in which you need these three tools to prepare the perfect whipped cream, do not forget to get a suitable pressure regulator. You do not want to be running last minute. 
In the same way, do not forget to check all the existing components of your pressure regulator once you unpack it. This can really be chaotic for your next big party.
Let's remember the components of a pressure regulator system:
Pressure regulator: 

It allows you to get the amount of gas from the tank that you exactly require. It also reduces the chances of gas wastage.

Adapter: 

It is attached to your pressure regulator. 

Filling hose: 

Made out of a particular type of explosion-proof PU material, a filling hose connects the cream charger and the cream dispenser. 
Click here to order our pressure regulator.
And, if you were wondering, yes, our pressure regulator assures you get the right amount of gas into your siphon. It also helps reduce the chances of gas wastage. 
Find here 10 Steps To Use A Food-Grade Pressure Regulator With ExoticWhip.
The Amount of Pressure You Need with a Cream Whipper
On ExoticWhip's blog, we have given you enough instructions to fully use a pressure regulator with a cream charger and a cream siphon. However, till now, we haven't talked about the number of bars (pressure) you should adjust per cream volume. Knowing the previous will ensure the best outcome possible while preparing foams, mousses, creams, or whipped cream. Not to mention that it can prevent you from overcharging your siphon.
Consider the Pressure Chart below:
| | | | |
| --- | --- | --- | --- |
| Cream Volume | Portions | Psi | Bar |
| 50ml | 1 | 73 | 5 |
| 100ml | 2 | 94 | 6.5 |
| 150ml | 3 | 116 | 8 |
| 200ml | 4 | 145 | 10 |
| 250ml | 5 | 174 | 12 |
| 300ml | 6 | 190 | 13 |
| 350ml | 7 | 203 | 14 |
| 400ml | 8 | 232 | 16 |
| 450ml | 9 | 247 | 17 |
Buy Your Next Cream Whipper on ExoticWhip
Do you have an event coming soon and clouds of whipped cream need to be in the picture? Then think no more and order now our ExoticWhip cream whipper of 0.5 liters. Suitable only for cold mixtures.
If you decide to use cream cartridges, you will need one single charger to charge a 0.5 liters cream whipper.