8g Vs. 640g – Best Whip Cream Charger Option to Buy
The Biggest Cream Charger Knowledge Base Online
When buying the best whip cream charger on the market, the first search option is undoubtedly the internet. The multiple options that appear go from a wide range of 8g standard size cream chargers to cylinders of 640g like ExoticWhip. Which size is better to purchase? Which one brings the most benefits? Those are the questions we will solve in this guide. Stay tuned!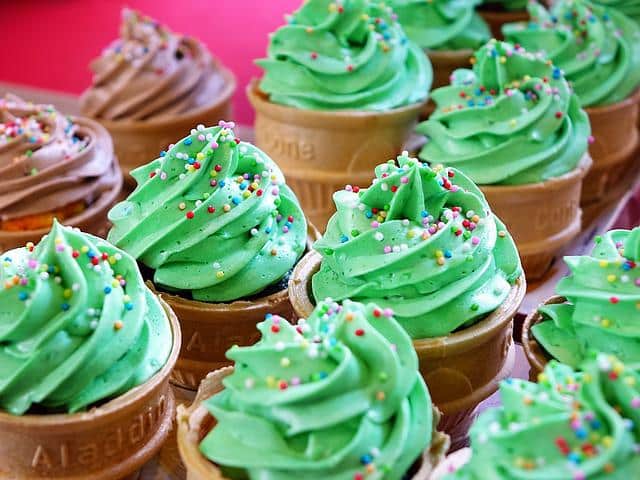 What are N2O Cream Chargers?
Before understanding the differences between an 8g canister and a 640g cylinder, it is essential to understand what an N2O (nitrous oxide) cream charger is. Here is a brief definition for the uninitiated:
A whip cream charger is a stainless-steel container in the form of canisters or cylinders like ExoticWhip 640gr, containing nitrous oxide (N2O) under pressure. N2O in this state acts as a whipping agent to whipped cream or any other mix once introduced in a cream siphon. In other words, N2O helps aerate any mixture, increasing volume and density. Perfect for preparing large batches of cream at your restaurant!
But, its magic does not end up with whipped cream. The dispenser and cartridges we can use in conjunction in multiple ways to smooth out a variety of things inside the kitchen. For instance, one of our latest blogs, 5 Unique Ways to Use a Whipping Siphon & Cream Chargers, points out some interesting ideas for using these two tools.
Discover here the other known applications of nitrous oxide.
Best Whip Cream Charger Options in the Market
Suppose you have paid good attention to the previous. Now you know in what industry nitrous oxide is the most used: the food industry. In what do people use it the most? Also clear: whipped cream.
You already have a starting point for your search. You know that if you intend to buy nitrous oxide online, you must look for a food-grade N2O type.
From here, you are half the way. The size comes next. Let's check some of the benefits of both 8g and 640g cream chargers.
8g N2O Cream Chargers
8g N2O cartridges are, without a doubt, still the most popular option and the smallest size available online. Also, the easiest to purchase in terms of quality. You can find them in boxes of 10, 24, and 50 units.
What makes them unique? Read below some interesting facts:
8-gram chargers contain food-grade nitrous oxide and measure, on average, about 2.6 inches long with a bottom of 0.7 inches wide.
8-gram canisters can turn about 0.5 liters of liquid whipping cream into up to 1.5 liters of highly delicious and lip-smacking cream.
8-gram cartridges have a universal fitting for which you can use them with various brands like GreatWhip, ISI, BestWhip, Mosa, and Kayser, among others.
They are compact, small, and easy to carry on (when not in bulk quantities).
Highly affordable and easy to get. You can find 8-gram canisters in some particular supermarkets, mainly in food/catering wholesales.
Disadvantages
8g N2O chargers are not practical for preparing large batches of whipped cream.
Using small canisters doubles the refilling time, making the production more tedious.
8-gram canisters represent more waste than cylinders. One single bottle of 640g equals 80+ individual cartridges.
640g Cream Chargers
And we have finally come to this exciting point! 640g Cream Chargers! They haven't probably scaped your sight. These high-standard N2O cream chargers are of premium quality.
For large-scale use in different settings, cylinders are zero conventional and 100% surprising.
What makes them unique? Read below some interesting facts:
A single 640g bottle can produce tremendous amounts of whipped cream compared to its counterpart.
Unlike most conventional 8g whip cream cartridges, 640g tanks meet stringent international standards for superior and consistent performance, safety, quality, and environmentally responsible practices.
A 640g cream charger can give you a supply of enough food-grade N2O to prepare a variety of desserts and drinks to meet the needs of a significant occasion.
640-gram cream chargers are unbelievably time-saving. Using bottles shortens production time by 50%.
It is economical to buy bulk, compared to 8 g cream chargers.
Disadvantages
Since 640g cream chargers also contain N2O under pressure, but more pressure than usual, manipulating them with a pressure regulator, might require some practice. To use a 640gr efficiently, you can not stop using a pressure regulator.
Being of a large size might be impractical for some people.
640gr N2O bottles you can only purchase online.
ExoticWhip is, for instance, one of the best N2O wholesalers in the market. Not to mention one of the most trustful websites to order online.
In conclusion, when buying N2O chargers, you might want to weigh your options before purchasing many canisters or cylinders. Please think first about your needs and, secondly, consider the benefits and disadvantages we have pointed out. They are all essential factors in deciding whether one is the best suited for the job.