Why an N2O Tank Is Better than Regular Cartridges 
The Biggest Cream Charger Knowledge Base Online
Undoubtedly cream cartridges have been and will always be an excellent option for caterers in the food industry. However, we are living in times of exponential changes. So an N2O tank appears an attractive solution for producing whipped cream in mass or any other preparation that can go in a cream dispenser.
The previous considered, you might want to rethink having a 50-100 piece multipack, and instead, go for a 640gr nitrous oxide cylinder-like ExoticWhip, that helps you save time and waste.
This guide will present five reasons to forget using the tedious nitrous oxide canisters and finally come to the world of marvelous inventions!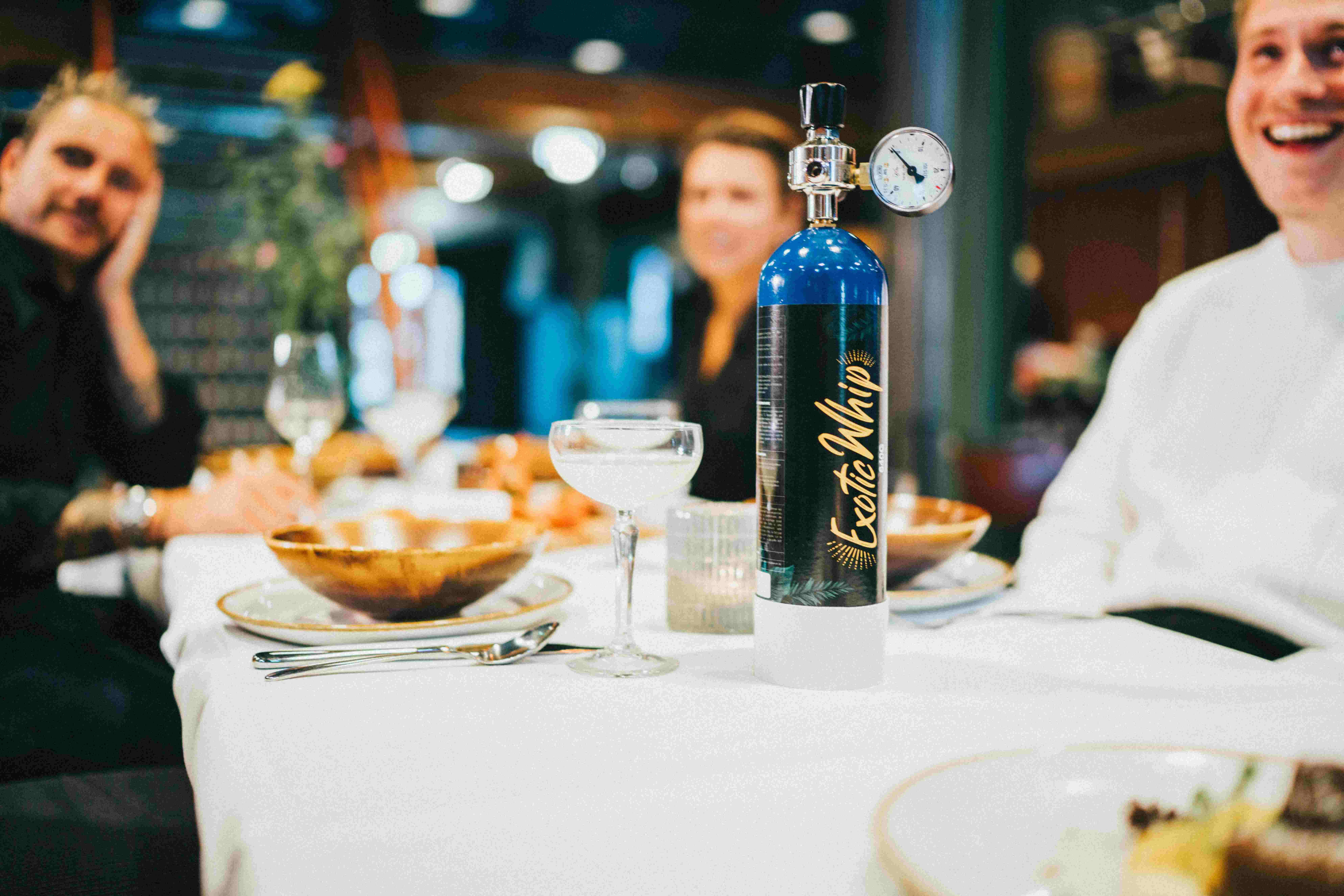 5 Benefits of Buying an N2O Tank
We do not blame you if you are used to the traditional cream chargers. We expect you to change your mindset after reading this post. Here are some of the most obvious advantages of buying nitrous oxide tanks over single-use whipped cream chargers:
Cost-effectiveness
This is perhaps the most remarkable benefit of N2O tanks and the most crucial detail when purchasing online – the difference between buying a box of 50 pcs and a 615g or 640g cylinder. The price difference is insignificant; the average cost for both is 30 euros, even cheaper when purchasing a six-pack of N2O cylinders. What you can do with one charger of 8g or a bottle from 640g is what marks a whole line in between. For instance, a single bottle of 640gr equals 85+ traditional nitrous oxide chargers, which is grand! You have for sure more whipped cream batches already secured! In conclusion, no reason for you to look back on tiny aluminum beings. It's time to go huge with N2O tanks.
Logistic Advantage
Commercials costs checked. Now, what do N2O tanks mean for you in logistically talking? Indeed more storage space and fewer delivery costs for your company. Forget the extensive inventories too.
More capacity
Whether you need to prepare batches of whipped cream or other mixtures like foams, mousses, or sauces, a 640g is a great solution to save up to 50% in commercial costs. Reputable brands, such as Exotic Whip, which offers this capacity, are great to buy in bulk. Namely, the more you buy, the more discount you get. You even can become a distributor if you own a company and can prove a reasonable rate of sales.
Sustainability
Another critical factor that makes purchasing N2O tanks more beneficial than buying single-use small chargers is sustainability for both you as a company and your buyer. Purchasing tanks means a severe reduction in waste and a more eco-friendly material option. Canisters you manufacture in aluminum, N2O tanks come with less use of steel. They are disposable, so easy to throw in regular street containers.
Lastly, but not less important: N2O tanks are user-friendly.
User-Friendliness of Nitrous Oxide Tanks
Most of all inventions up to date are user-friendly. Nitrous oxide tanks are not the exception. We tell you in two sentences why.
First, compared to a standard cartridge, an N2O tank lets you adjust the amount of nitrous oxide you want to release in your cream siphon. This feature allows you to charge a siphon more quickly since you don't waste time taking a cartridge and putting in another one.
Second, an N2O tank reduces the loss of excess nitrous oxide gas. You are, therefore, in total control of the filling situation. Amazing, right?
Now you have five reasons to consider before purchasing standard cream chargers again. On our blog posts, you can find even more information to convince yourself you are submerging yourself into a perfect world.
If to purchase ExoticWhip, click here to view our products.