Are you looking for a faster, easier, and more efficient way to top whipped cream on your desserts at your next big event? In that case, look no more, dive straight into nitrous oxide tanks, and get yourself a pressure regulator!
This guide teaches you how to get your hands on one of the multiple options of nitrous oxide tanks. Keep reading!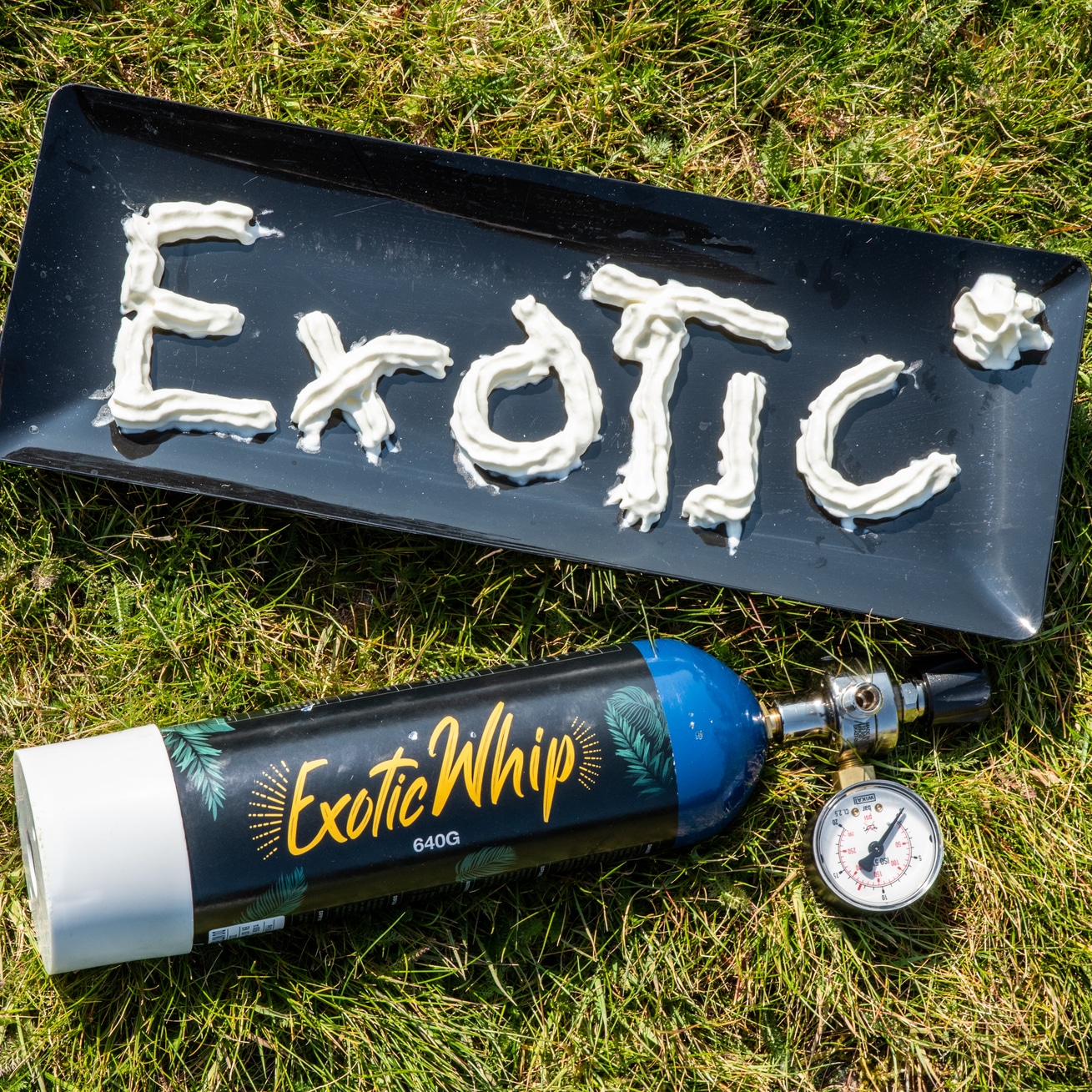 6 Key Things To Not Miss While Shopping Nitrous Oxide Tanks in Bulk
At this point, you have already evaluated your options, and you chose to go for nitrous oxide tanks. That's why you are reading this guide. The next step is to find the whip cream charger that suits you the best. 
But where should you start? What should you take into account to choose wisely? Base your choice on your requirements! Think of capacity! 
Here are some key things you should consider while shopping for whip cream chargers in bulk:
#1 Compatibility with your Whipper
If you intend to top desserts with whipped cream, you will most likely use a cream dispenser to aerate your mix with N2O. The nitrous oxide tank you buy should be compatible with your cream dispenser. Otherwise, magic won't happen. 
The good news is: that most whip cream chargers are compatible with most kinds of cream siphons! You need a pressure regulator to connect both devices! 
And voilá, that's one to go! Let's pass on the following key.  
How to Use a Cream Siphon with an ExoticWhip Cream Charger Step-by-Step
#2 Choose a Nitrous Oxide Tank for Domestic And Commercial Use 
Going expert level sometimes might carry some consequences along. That is, choosing an advanced cylinder and siphon you do not know how to manipulate. Do yourself a favor, and go for a mid-range cylinder. 
On ExoticWhip, we sell whip cream chargers of the highest quality that you can use in domestic and commercial settings. 
Our bottle is practical, cost-effective, and of great capacity! 
#3 Look For European-Made Whip Cream Chargers
We do not want to discourage you if you intend to shop from a Chinese wholesale; that's the first to-go-to when thinking of buying products in bulk. However, if you want a safe option, please follow our advice: buy from the closest source; nitrous oxide tanks are a sensitive product. 
You can be disappointed if you receive empty bottles, broken valves, or even bad-quality nozzles. 
ExoticWhip, for instance, is a top-grade cylinder made and filled in Europe, a product that complies with all European regulations and with the head office in the Netherlands. 
#4 Choosing a Whip Cream Charger
You might not be aware of this, but picking a cream charger made of some recyclable material is a great way to contribute to the environment.
You would not want to buy in bulk and create vast amounts of garbage that, in the end, do not have any purpose. ExoticWhip whip cream chargers are environmentally-friendly and disposable. You can throw them in the nearest bin. 
#5 Skim Through Online Reviews
Once you have at least your five favorite whip cream chargers, you may wonder: "which one should I eventually purchase?". Well, going through what people say is the best option for you. It helps to hear what people say about the product or the brand itself. Remember, when you marry, you do not only match with your husband but with his whole family. The same applies when purchasing a whip cream charger. 
Therefore, by reading about such user experiences, you can easily understand which cream charger brands are well-established and which ones are not.
#6 Think of The Capacity of The Nitrous Oxide Tanks You Want to Purchase
Getting your hands on that perfect nitrous oxide cylinder is no mean feat. Most cream chargers in the marketplace vary from 8 grams to 640gr or even 2kg. Which one do you need for your event? The bigger, the better! 
A more prominent option, such as a 2000-gram nitrous oxide tank, like ExoticWhip, does not only help you save some euros, it enables you to save frequent refills!
So, if you want a bottle that will last enough to prepare large batches of whipped cream, you go for a 615gr, 640gr or higher. Let's not forget that one bottle of 640gr replaces 85+ traditional cream chargers. 
Buy Nitrous Oxide on ExoticWhip
Nitrous oxide tanks ease up your work in the kitchen in many ways. Nevertheless, you will ultimately decide whether or not the previous key factors are worth factoring in and how buying cream chargers will impact your way of cooking. 
If you are currently confused about where to buy cream chargers, look nowhere else! Buy nitrous oxide from ExoticWhip. Our whip cream charger contains the purest food-grade nitrous oxide and complies with all EU quality and safety standards.