5 Reasons For N2O Tanks Popularity
The Biggest Cream Charger Knowledge Base Online
N2O tanks have gained in the last couple of years tremendous popularity worldwide. What do we owe this increasing demand? Well, not only to their versatility but also of the advances in the culinary scene where many innovative applications have taken place.
We list five relevant reasons to explain nitrous oxide cylinder's popularity in this short guide.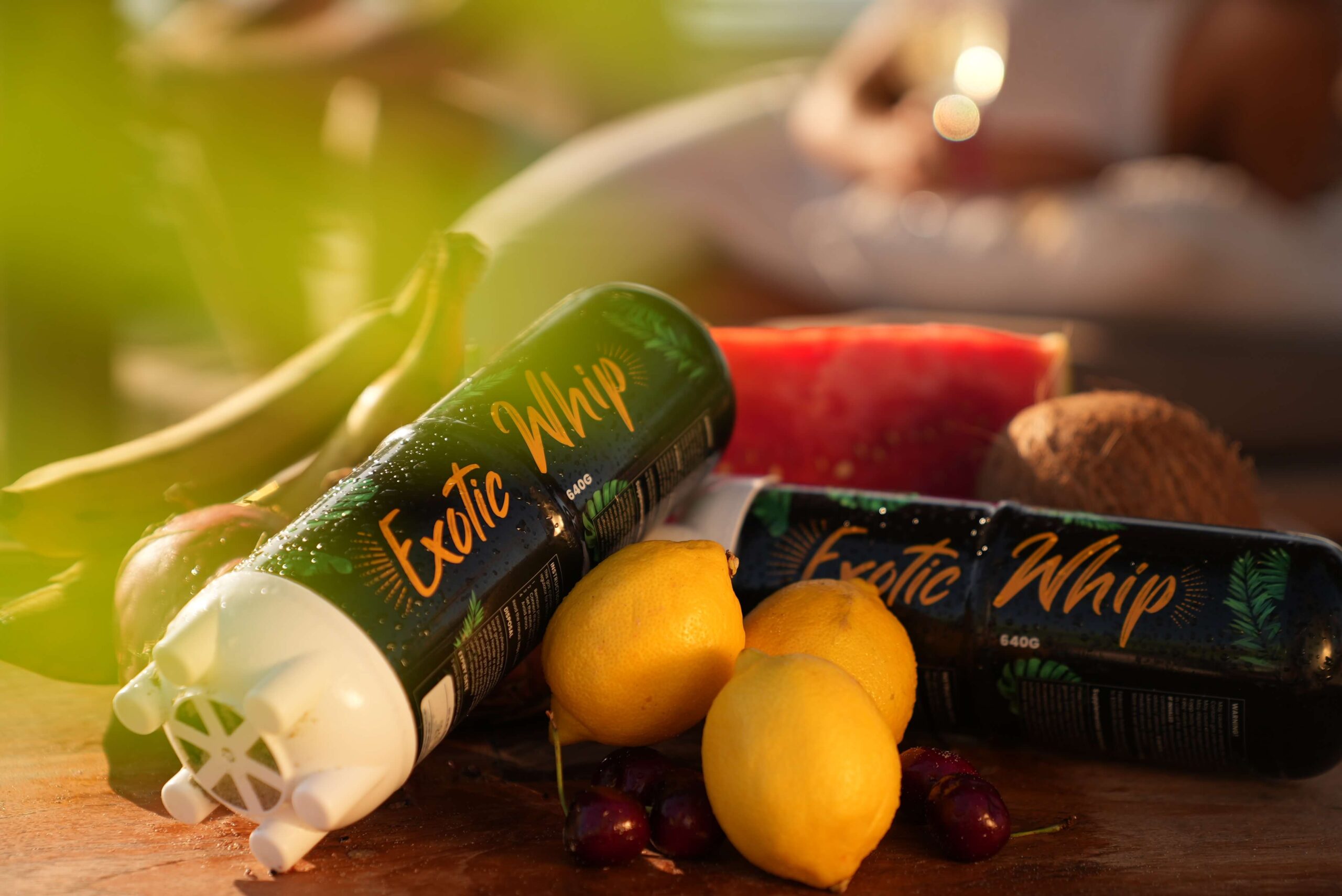 #1 Cost Effectiveness of N2O Tanks
Cost-effectiveness is the fundamental reason for success when it comes to increasing demand. The case of nitrous oxide tanks is not different at all. N2O tanks are cheaper than the traditional nitrous oxide canisters or whipped cream chargers when you buy them in bulk or even purchase one bottle. The previous represents a considerable advantage for restaurants and pubs in avoiding incurring losses.
A comparison, for instance, is Whip-it, the North American brand. Whip-it sells one pack of 50 pcs for 31 dollars, around 29 euros. ExoticWhip, on the other hand, sells one single bottle for 30 euros, including shipping costs. One ExoticWhip cylinder replaces 85+ canisters.
This means that to reach the capacity of one ExoticWhip cylinder, you need to spend 58 euros without including shipping costs if you go for a regular pack of 50.
Shop here for the newest ExoticWhip 2kg N2O Tank.
#2 Mass Production of Whipped Cream
N2O bottles are primarily known to significantly speed up the process of preparing food items and cocktails in large quantities. The reason is that you can whip a massive volume of frothy toppings with minimal nitrous oxide. You can then imagine why establishments prefer N2O tanks over single canisters.
#3 Flexibility & Ease of Use of N2O Tanks
Using cream chargers is simple and quite flexible. Manufacturers design the bottles so that all pressure regulators for food purposes can fit in their valves and the other way around. Many catering businesses prefer purchasing N2O cylinders because they help to boost efficiency and productivity.
#4 Quality Assurance
Since the invention of the cream dispenser and later the appearance of cream chargers, making whipped cream has become much more manageable. Before using these new tools, mixing heavy cream or getting consistent peaks was an uphill task. Thanks to this duo, the preparation of toppings is quality assured. Of course, under the proper instructions.
#5 Ecological Impact
Waste management is one of the critical points in eco-friendliness and global warming. For this, whipped cream chargers in the format of N2O cylinders result in a great choice. Since N2O cylinders are mostly disposable bottles, you can throw them directly in a trash container.
Buy Nitrous Oxide on ExoticWhip
Today, the market is full of cream chargers brands. Therefore, choosing the right one can take time and effort. So, it would help if you always bought a cream charger from an established nitrous oxide supplier that has already earned the trust of many customers, for example, ExoticWhip. Exotic Whip is one of the leading suppliers of whipped cream chargers, with unmatched expertise in the gas charger sector.
Click here to buy a top-quality stainless steel 640-gram N2O tank containing 99% pure nitrous oxide.