4 Quick Whipped Cream Recipes
Recipes, The Biggest Cream Charger Knowledge Base Online
Whipped Cream Chargers – 4 Quick & Easy Recipes
In the modern kitchen, many chefs use it all too often; cream chargers. Combined with a high-quality whipped cream siphon, this gives sparkling, airy results like never before. Curious about some of the recipes? Then read on.
Recipes
Whipped cream
Lemon Mousse
Figs with Gorgonzola Mousse
Espuma of eggnog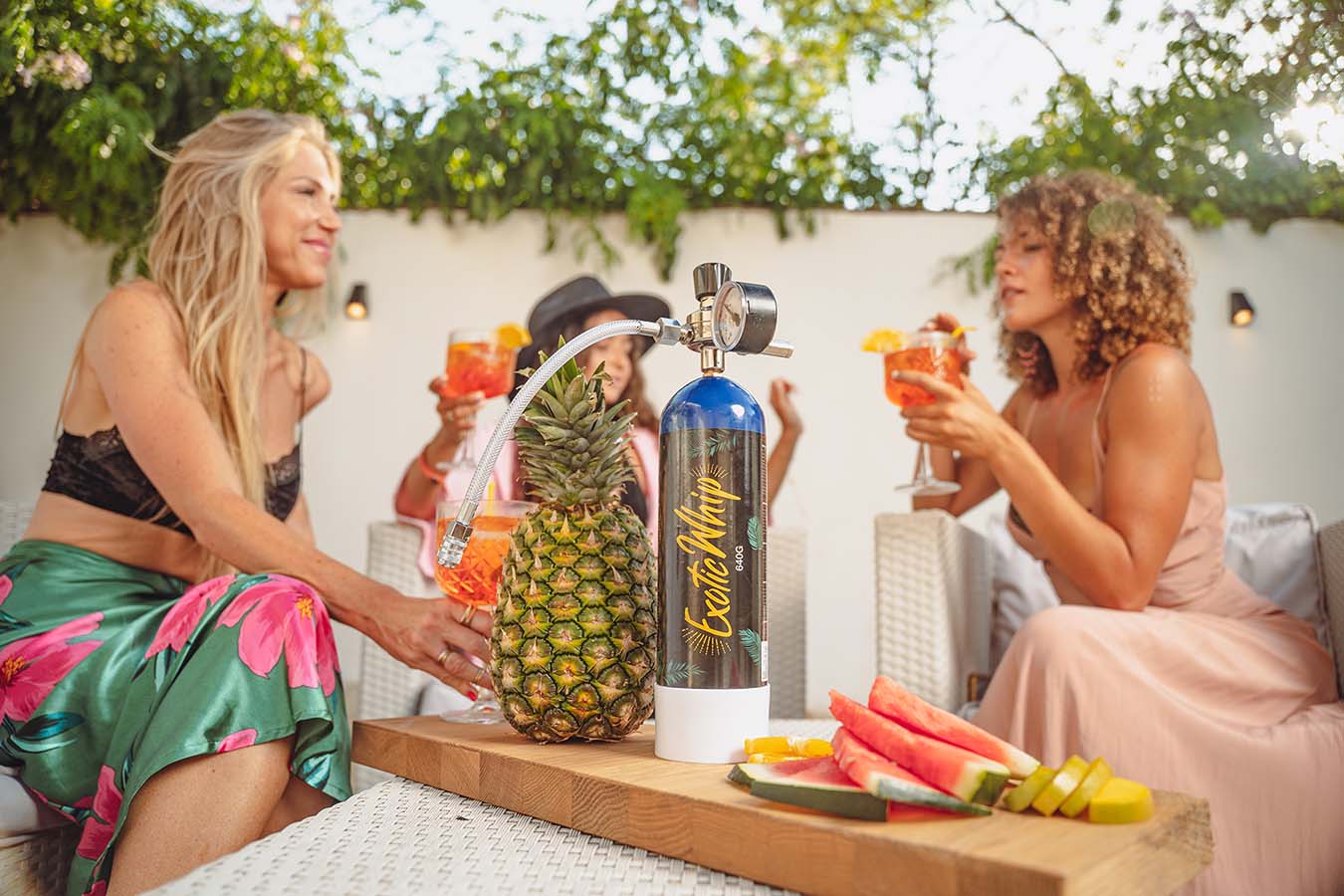 Whipped Cream
Let's start with the most flashy, our favorite sweet white cream; whipped cream. Logically, the tastiest whipped cream is made with whipped cream cartridges and a whipped cream syringe. Because the gas in the whipped cream cartridges is squirted into the whipped cream syringe at high pressure, where it mixes with the whipped cream, this creates a deliciously airy whipped cream.
List of ingredients:
– 500 ml cream
– 125 gr sugar
– 2 tbsp vanilla extract
– Cream charger
– Whipped cream siphon
Instruction:
Mix the cream, sugar, and vanilla extract together in the whipped cream syringe. Shake the whole thing vigorously so that everything is well mixed. When it has taken on a nice, even consistency, it's time to add the whipped cream cartridge, through the appropriate opening in the whipped cream syringe. And then? Time to bring out your favorite piece of cake and add a delicious dollop of fresh, homemade whipped cream.
For those who prefer a little healthier whipped cream, we recommend replacing half of the cream with low-fat yogurt. 250 ml of cream combined with 250 ml of low-fat yogurt gives the best result: A fresh, healthier whipped cream version.
Lemon Mousse
For a deliciously fresh ending to a pleasant Italian evening, this lemon mousse is the ideal replacement for the typical after-dinner drink.
List of ingredients:
– 2 eggs
– 40 gr sugar
– 100 ml (homemade) whipped cream
– 50 ml limoncello
– 1 lemon
– 1 tbsp powdered sugar
– 20 gr pistachios
– Cream charger
– Whipped cream siphon
Start by beating the egg yolks, granulated sugar, and grated lemon peel until stiff. Make sure these ingredients form a nice airy mass together.
Then squeeze the lemon and warm it slightly. Add this juice to the egg mixture and stir gently.
In another bowl, beat the egg whites, combined with the powdered sugar, to form a whole egg white foam. Then add the limoncello to the egg/lemon mixture. And then spatulate in the whipped cream and egg white foam, until it is one.
Once everything is mixed, it's time for our favorite kitchen tool; the cream siphon for the whipped cream! Spray the lemon mousse in neatly, wide glasses using the cream siphon. Place in the refrigerator and garnish with finely chopped pistachios before serving.
Figs with Gorgonzola Mousse
Summer is almost over, which means we can start worrying about Christmas again. And especially, what to do about Christmas dinner? We have the perfect Italian solution for you: Figs with gorgonzola mousse.
List of ingredients:
– 3 fresh figs
– 75 gr gorgonzola
– 100 ml whipped cream
– Cream charger
– Whipped cream siphon
Instructions:
Start by whipping the gorgonzola, this will be easier after it has been at room temperature for a while. Make sure the gorgonzola is whipped until creamy. The longer you beat, the creamier the gorgonzola will become. Add the whipping cream to this and mix until creamy and your mouth starts to water.
Add the cream to your whipped cream siphon and, using a whipped cream cartridge, pipe a nice blob into a subtle bowl. Add a quarter of fresh fig to this, voila, bon appetit!
Espuma of eggnog
And finally, a modern take on an old recipe; familiar to most grandparents. With this espuma of eggnog, you show the older guard that not everything used to be better.
List of ingredients:
– 300ml eggnog
– 200ml cream
– Cream charger
– Whipped cream siphon
Beat the eggnog and cream together until smooth. Add this mixture to the whipped cream syringe and put it to rest in the refrigerator. Before serving the eggnog, it is important to shake the whipped cream syringe well to keep the liquids well mixed.
Drain two whipped cream cartridges into the whipped cream syringe so it can be served with the right pressure and right airiness.
Paired with a good cup of coffee and a regional cookie, this is the perfect afternoon snack.
If you want to make the process of some of these recipes a little easier, you can use our unique cream charger in combination with our taste beads. You can simply insert the taste beads into the cream charger and add exotic flavors to any dish.
We currently offer the following flavors: Mango, peach, and strawberry.